Online
11:30 am - 1:00 pm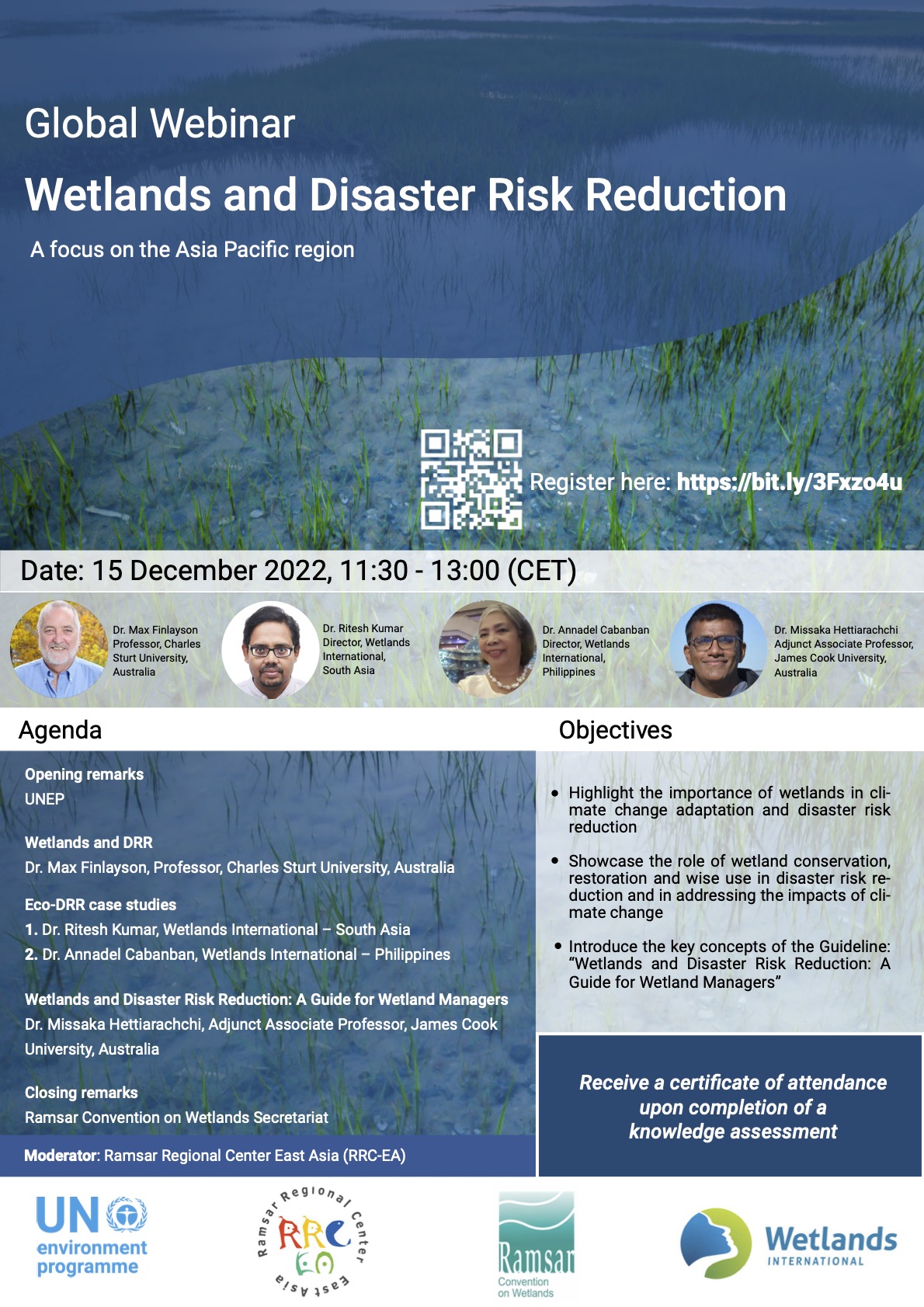 The United Nations Environment Programme (UNEP), Secretariat of the Ramsar Convention on Wetlands, Ramsar Regional Center – East Asia (RRC-EA) and Wetlands International (WI) have collaborated on developing guidelines on Wetlands and Eco-DRR (Wetlands and Disaster Risk Reduction: A Guide for Wetland Managers) with an Asia and Pacific focus to disseminate it to support the implementation of Resolution XII.13 and integrate Eco-DRR in their Ramsar wetland management plans.
With the view of disseminating the key concepts of the guideline, the collaborating partners wish to organise a global webinar on the 15th of December 2022, 11:30 – 13:00 CET. The webinar will also highlight the importance of wetlands in climate change adaptation and disaster risk reduction with a particular focus on the Asia Pacifica region and the countries identified as vulnerable to climate change.
The workshop is aimed at Ramsar focal points, wetland managers, CBD focal points, protected area managers, DRR focal points and NGOs. All webinar attendees will receive a certificate of attendance issued by UNEP upon completion of the webinar knowledge assessment.
Register Here: https://bit.ly/3Fxzo4u
More information here