ONLINE
11:00 am - 12:30 pm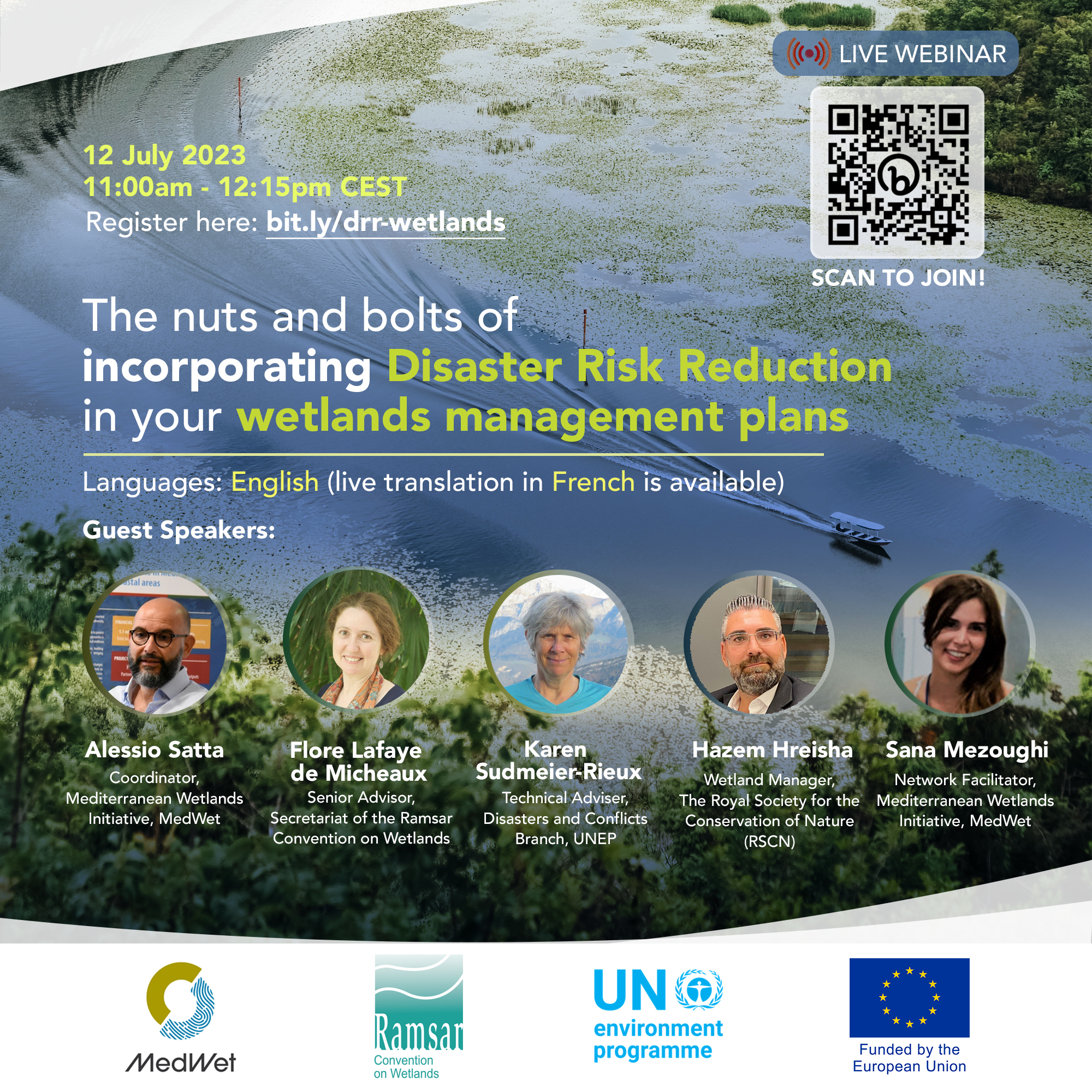 Background and Context:
Ecosystems can reduce disaster risk and help people adapt to the impacts of climate change. Protected areas can play a vital role as buffers to hazards and climate change, but these are often overlooked . At the same time, these areas can be impacted by hazards and other disturbances, which also need to be managed to reduce the risk of disasters.
Protected areas are a key tool in several international agreements: Convention on Biological Diversity (CBD), The Ramsar Convention on Wetlands (Ramsar), World Heritage Convention (WHC) and the Man and Biosphere (MAB) Programme. These agreements recognize the importance of disaster risk reduction (DRR) and climate change adaptation (CCA) for the ecosystems within each protected area but also how ecosystem-based approaches for DRR/CCA within protected areas are important for people's resilience.
However, Ramsar Member States have not reported much on DRR. Thus, there is clearly a need to develop better guidance and capacities of Member States on Eco-DRR, at the ground level and at the policy level.
In 2022, the United Nations Environment Programme (UNEP), Ramsar Secretariat and the Ramsar Regional Center for East Asia and Wetlands International launched the Wetlands and Disaster Risk Reduction: A Guide for Wetland Managers to support implementation of Resolutions XII.13. This webinar, organized together with Med Wet, France and the Ramsar Convention, will cover main messages from the guidebook and additional evidence about the important role that wetlands play in reducing disaster risks.
Objective:
Provide an overview of DRR for wetlands managers and policy makers on the issues but also on the guidance note available to them for incorporating DRR in wetlands management plans.
Expected outcomes
1. Focal points and protected area site managers understand Ecosystem-based Disaster Risk Reduction and Adaptation (Eco-DRR/EbA).
2. Development of Eco-DRR/EbA recommendations for protected area management.
3. Wetland managers implement management plans with Eco-DRR/EbA and focal points report on it.
Recording
More information here