PEDRR Webinar: Nature-Based Solutions for Enhanced Humanitarian Action: What are the next steps?


Published: 12 Apr,2023
This webinar builds on outcomes from the recent Humanitarian Networks and Partnerships Week (HNPW) in Geneva. Key messages from HNPW will be presented with entry points for concrete next steps in promoting partnerships between humanitarian and environmental organisations. Secondly, the session will introduce concrete examples to support the uptake of nature-based solutions through preparation, preparedness and recovery actions, 'building back better and greener' and investment in ecosystem management, restoration and/or protection by humanitarian actors.
Date: 19 March 2020
Time: 1:00 PM – 2:30 PM CET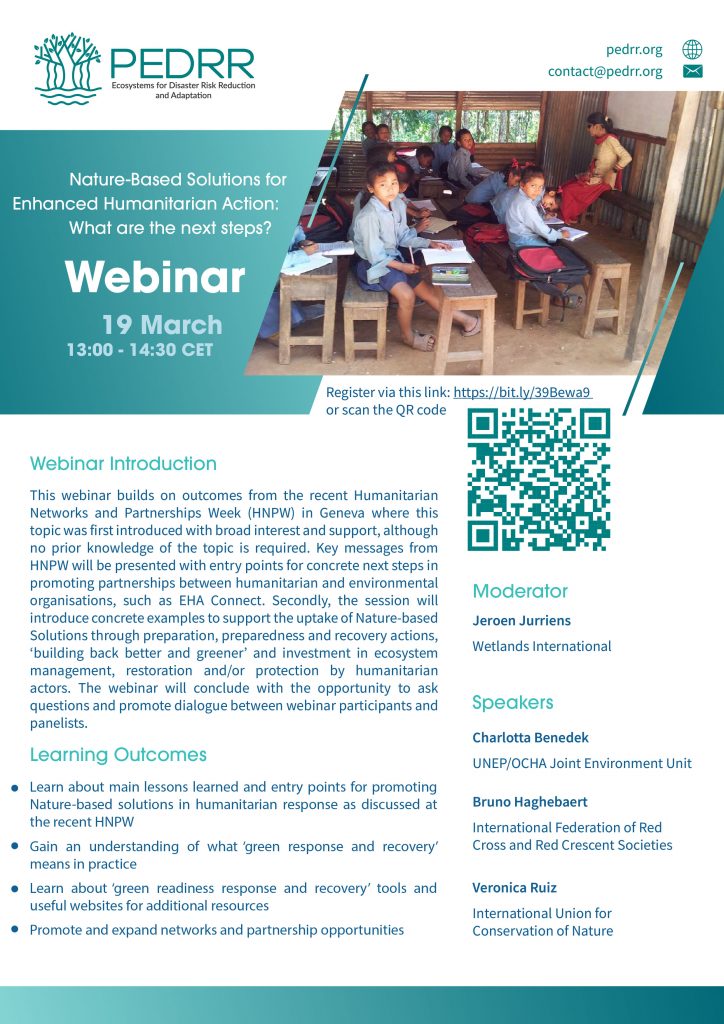 More information here