After the floods – ecosystem responses to the next floods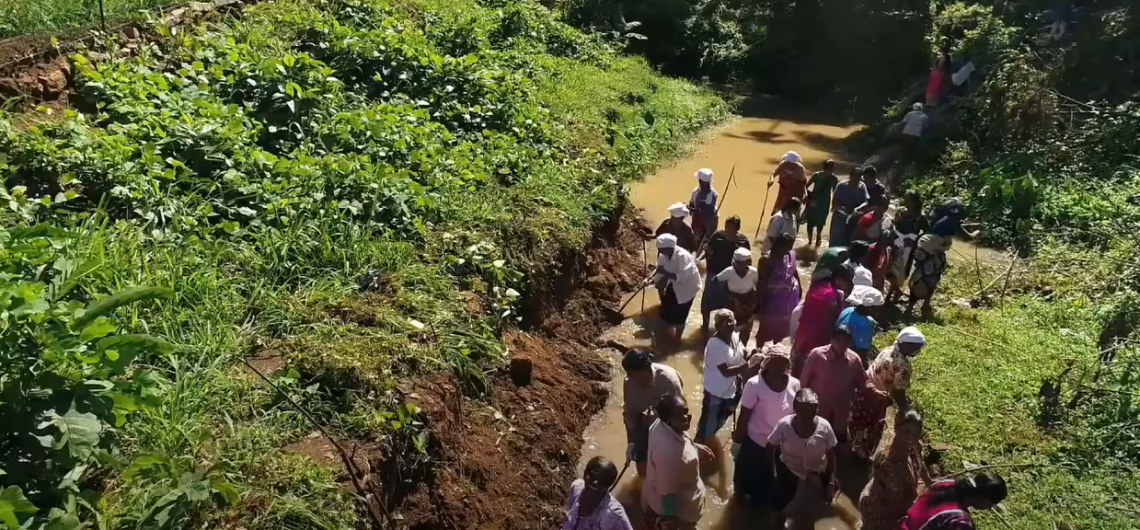 Published: 23 Jul,2023
Between June and August 2018, the worst recorded floods since 1924 devastated Kerala, India due to unusually high rainfall.  The heavy downpours caused flooding and 431 landslides across several districts. This disaster killed 433 people, affected approximately 5.4 million people, and caused extensive damage to all types of infrastructure, crops and livestock[1]. A year later in August 2019, floods and landslides hit the state again, impacting once again infrastructure, agriculture and taking away the lives of 125 people.
This year we commemorate the heavy toll of these consecutive disasters but also want to place recognition on all the work undertaken by the State of Kerala and civil society organisations to reduce the risk of future disasters. The state has upped its preparedness and is reducing its vulnerability through implementing building restrictions in landslide-prone areas, as well as identifying suitable green infrastructure measures[2], adopting an ecosystem-based approach to disaster risk reduction. Indeed, integrated water resource management (IWRM) was identified in the 2018 post-disaster needs assessment (PDNA) as a key aspect of reducing risk.
The dividends of such an approach are great, as was shown by a project undertaken in Thiruvananthapuram, Kerala called "Killiyar River Protection Project". This project was a joint initiative of the Haritha Keralam Mission, Thiruvananthapuram District Planning Committee, Jalasree Mission, the concerned Local Urban and Rural Self-Government bodies, and the Mahatma Gandhi Rural Employment Guarantee Scheme (MGNREGS). The Killyar River, Kerala was polluted and encroached, resulting in reduced water carrying capacity. Local volunteers and those employed under MGNREGS cleaned the river, included checkdams, planted trees along the banks, put fences to stop waste and built awareness and capacity of the local population who participated in the project. Thanks to this work, the river, which used to overflow every year during heavy rains, did not overflow even during the worst downpour in 2018!
"The river is brought back to life from the verge of extinction. The water carrying capacity of the river is increased." – Raveendran Karkulam, villager
With funding from the European Commission, UNEP is now working with partners in Kerala to upscale this type of river restoration project for reducing flooding, notably with the Kerala Institute of Local Administration and the MGNREGS. Partners are developing training modules for engineers and elected officials on topics such as ecological riverbed restoration, water harvesting structures, eco-safe roads, quarry restoration, urban flood management, coastal restoration and protection and  forest fire management, all with the objective of reducing disaster and climate risks.
Please see the attached video which gives highlights from the Killyar Mission riverbed restoration.
[1] Kerala 2018 PDNA
[2] https://india.mongabay.com/2019/10/preparedness-remains-inadequate-even-as-floods-become-an-annual-affair-in-kerala/
Cover photo and video copyright: Nedumangad Block Panchayat, Government of Kerala.